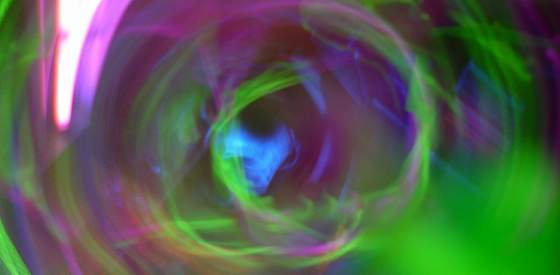 EQUIPMENT
QUASIMIDI 309/ACCESS VIRUS/
ROLAND SP-808/ROLAND VS-880 EX/
MIDIMAN RADIUM 61/PC AMD 3.0GHZ/CUBASE SX/FRUITY LOOPS
SOUNDS
(MP3 ENCODED 128KBPS AND UP)
| | | | | | |
| --- | --- | --- | --- | --- | --- |
| Track | Length | Size | Version | Uploaded | Comment |
| | | | | | |
| DeModulaTed | 07.30 (Full) | 9.0 MB | 2001 | 2003 | From the 1st Audio Alchemists CD |

















































THE STORY SO FAR
1973 Pink Floyd release their album called "the dark side of the moon" 3 years later when i was born, this was the first contact with psychedelic sound and in thanx of my father's good taste and the invention of the headphone this became reality... I grow up with the C64,vhs video and tape recorders,no long time and i had my first Hi-Fi system, mixing with tapes and created some echos with it.... After the Mix Max times in 1991 the track "LFO" from "LFO" has open my eyes and since then i am a electronic music lover... One year later i start creating sounds with my Amiga computer and Oktalyzer ....It had a 8Bit Sampler for a few seconds and only 4 stereo tracks... In 1997 i buyed my first synthesizer,"The Raven" from Quasimid how was just a teaser for the ordered "Quasimidi 309" that was my first new buyed synth! At the same time i got realized that psychedelic goa trance is my love. I believe "Shpongle - Are You Shpongled" should be the last sound i hear in my life.... So on just befor 2000 i buyed a bundle of equipment like: the Access Virus synth,the Roland SP-808 sampler and the Roland VS-880EX hd recorder ...After 2000 i had 2 live acts for friends in germany and switzerland, Created the first compilation with a few good friends(AudioAlchemists) who also visited the synthorama with me....Now in 2003 i implented the PC for the first time,using Cubase SX and a Midiman Radium keyboard for playing the Virtual Synths... The latest developments are i had sold my analog mixer and using Fruity Loops Studio for making step sequences and yeah a dream comes true i get a Quasimidi Polymorph synth soon :-)
The future will be writen with the all new second Compilation from the AUDIO ALCHEMISTS........
Stay Toned – ACIDSTORM
Update June 2005 =
What is new to say? well i haven't use the PC much, i really more made it with my machines The Polymorh from quasimidi which i bought in 2003 is really a superb synth, sounds very psychophonic, lots of echos and a really random feature....our cd AA2 Compilation finally hits the market! sales gone slow, but the feedback for the sound is always great! we have not planed yet a 3rd CD but i think we will made this sometime later...,as for me i have not composed any new,but the head exploding for new psychedelic tunes,...sadly i have a lot other things to do and sort of tired feelings last time."the sleeper must awake"
(german)
1973 Pink Floyd brachte ihr album namens "the dark side of the moon" raus 3 jahre später als ich geboren wurde war dies der erste kontakt mit psychedelischer musik und dank meines vaters guten geschmacks und der erfindung der kopfhörer wurde dies realität....ich wuchs auf mit dem C64,vhs video und band machinen,nicht lange und ich hatte mein erstes Hi-Fi system,mixte kassetten und kreierte echo mit diesen....nach den MixMax zeiten in 1991 der track "LFO" von "LFO" öffnete mir die augen und seit dem bin ich liebhaber elektronischer musik.....Ein jahr später fing ich an mit dem Amiga computer und Oktalyzer erste sounds zu kreieren....Es hatte nen 8Bit Sampler für ein paar sekunden und nur 4 stereo spuren.....In 1997 kaufte ich mein ersten Synthesizer, "The Raven" von Quasimidi der eigentlich nur ein vorgeschmack war für die bestellte "Quasimidi 309" die mein erster neu gekaufter synth war! Zur gleichen zeit hab ich realiziert das psychgedelic goa trance meine liebe ist.Ich glaube "Shpongle – Are you shpongled" sollte der letzte sound sein den ich im leben höre....Dan kurz vor dem jahr 2000 kaufte ich mehrere geäte wie der Access Virus synth,den Roland SP-808 Sampler und den Roland VS-880EX hd recorder.... Nach 2000 htte ich 2 live acts für freunde in Deutschland und der Schweiz,kreierte die erste Compilation mit ein paar guten freunden(Audio Alchemisten) mit denen ich auch das synthorama besucht habe.....Jetzt in 2003 hab ich zum ersten mal den PC miteinbezogen,benutze Cubase SX und ein Midiman Radium Keyboard um die Virtuelen Synths zu spielen......Die letzten entwicklungen sind das ich mein analog mischer verkauft habe und Fruity Loops Studio nutze um step sequenzen zu programmieren und yeah ein traum wird war i bekomm bald nen Quasimidi Polymorph Synth :-)
Die zukunft wird geschriben mit der brand neuen zweiten compilation der AUDIO ALCHEMISTS........
Update June 2005 =
Was gibt es neues zu sagen? gut ich hab den PC nicht so oft benutzt, ich habe es mehr mit den maschienen getrieben Der Polymorh von quasimidi den ich in 2003 gekauft habe ist wirklich ein super synth, klingt sehr psychophonic, viel echo und ein wirklich abwechslungsreches Feature....Unsere cd AA2 Compilation is endlich auf dem markt!Verkäufe gehen langsam, aber das feedback über den sound ist grossartig!Wir haben bisher noch keine 3te cd geplant, aber ich denke die machen wir später dan noch ..,was mich angeht hab ich nichts neues komponiert,ausser das mir der kopf explodiert vor neuen psychedelischen tunes,...Traurigerweise hab ich ein haufen andere dinge zu tun und eine art müdes feeling in letzter zeit."the sleeper must awake"

(BarakProject - where are you???)



OUT NOW AA2 =