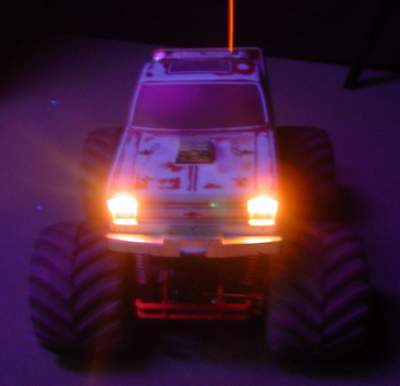 WELCOME TO MY LITTLE HOBBY PAGE!
HERE YOU CAN FIND COOL TIPS,PHOTOS,LINKS AND SOON VIDEOS OF MY RIDES
MOSTLY ABOUT ELECTRONIC OFF ROAD

THE CLODBUSTER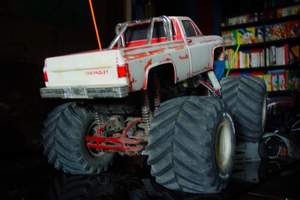 Restored and soon painted,with 2 Havok 17x2 motors

THE SUPERSHOT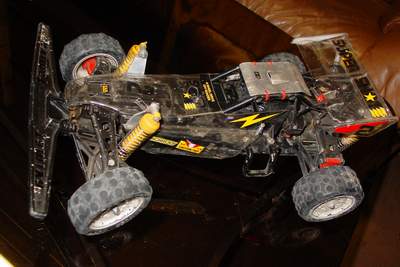 My favorite vintage 4wd buggy from Tamiya

HPI VIPER BODY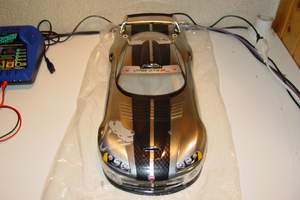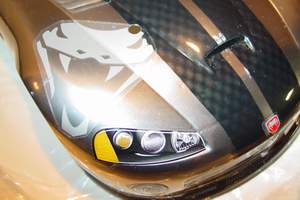 Chrom Carbon Painting,for future use

I startet in 1989 with a Tamiya Monster Bettle,but when grow up i had give up the hobby. Now after years i got back to rc cars!The all new power and monstertruck scene have infected me:-)I first buyed a TA04 PRO Chassis,but because of less money i never put electronics in it.So i restored some older cars i had and found then out i more like off road,therefor the TA04PRO will be sold and the money used for a cool off road but which one?
First i wannt a T-Maxx but then i more got back into electro,the E-Maxx whould be fine but only with a full alu/titan tuning and this is to expensive at the moment,ok then i looked at the wild dagger but this seems to be broken quick,better whould be the txt-1 but this is to slow for me,so i come to the off road buggys where the TEAM LOSI XXX-4 is my favorite but also a little bit expensive for "just fun racing"and i plan to race just next year with some on the Alpencup,i also need first lots of electronics and matched nimhs,then i'm also ready for a E-MAXX and maybee a HPI PRO4....
so after a long research i chose to buy a HPI RS4 MT with a Chevy Silverado body.this car seems to be a hybride between buggy and monstertruck,it can be run fast,off road and is not so expensive...i think it's a good reentry into the hobby.and o if i ever buy a Nitro Car it whould be the SAVAGE SS!
you have tipps for me?or any questions,comments?mail me!!!
(german language)
Ich began in 1989 mit einem Tamiya Monster Bettle,aber als ich aufwachs hab ich das hobby aufgegeben.Jetzt nach jahren hab ich wieder angefangen!Die ganz neue power und die monstertruck szene hat mit infisziert:-) Erst hab ich mir ein TA04 PRO Chassis gekauft hatte aber nie das geld für elektronik.Also hab ich meine alten autos restauriert und dabei rausgefunden das ich mehr zu off road tendiere,deswegen wird der TA04 PRO verkauft und das geld in einen off roader gesteckt, nur welchen?
Zuerst wollte ich einen T-MAXX kam dan aber zurück zu den elektro,der E-MAXX wäre super aber nur mit alu/titan tuning und das ist im moment zu teuer.ok dan hab ich den WILD DAGGER angeschaut aber der sieht aus als bricht er schnell,besser wär da der TXT-1 der mir aber zu langsam ist.So kamm ich zu den off road buggys wo der TEAM LOSI XXX-4 mein favorit ist aber eben auch ein bischen zu teuer für nur zum "spass fahren" und ich plane erst nächstes jahr damit am Alpencup zu fahren,auch brauch ich erst elektronik und gematchte nimhs,dan bin ich auch parat für einen E-MAXX und vielleicht für nen HPI PRO4 .........
Nach langer nachforschung hab ich mich entschieden einen HPI RS4 MT zu kaufen,mit einer Chevy Silverado karrosse.Dieses auto scheint ein hybride zwischen buggy und monstertruck zu sein:es kann schnell gefahren werden,off road und ist nicht so teuer....ich denke es ist ein guter wiedereinstieg in das hobby.Und o!Wenn ich jemals ein Nitro car kaufen werde,wird es ein SAVAGE SS sein!
Du hast tipps für mich?oder irgend eine frage?kommentare?mail mir!
UPDATE!
ICH HAB MIR DEN E-MAXX GEKAUFT;-)